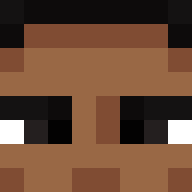 Citizen
Banned

- In-game name: TJUN123
- Age (optional): Nah
- Date joined server: December 21st 2019
- Current playtime: 4 weeks 3 days 14 hours 58 minutes 30 seconds
- Why do you want to be a State Secretary: I want to be able to assist the Minister of State in the execution of elections as well as planning them so that they are easy for our players to work. I also want to be able to grow and extend my career in Stratham!
- What can you bring to the Department: I can bring an old experienced player to the team as well as someone who is always willing to do tasks.
- What does your previous experience include?: I used to be the Department of Public Affairs minister in Redmont and back in the day (Before they had the DoS Dopa ran elections)
- Additional Information: Thanks for reading!!