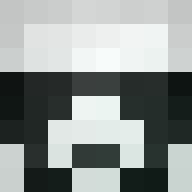 Magistrate
Magistrate
Department of Economy
Lawyer

- In-game name: flyingzebra7
- Date joined server: Nov 27, 2021
- Current playtime: 2 Weeks, 3d, 2h, 35m
- Why do you want to be a [Job]: I want to be an SS to help the DoS in Elections, Special Elections, announcements, and other projects. I have seen how the DoS works just from looking at elections, etc. and I think I could add to the DoS.
- What can you bring to the Department: I can bring projects, reports, etc being done in a timely manner and done properly. I am an active player on the server, so I can also bring activity.
- What does your previous experience include?: My previous experience is working in the DoE and as the minister. Although it is a completely different department, I learned skills to help me here.
- Additional Information: Thank you for your time. I look forward to working with you.